About The Hydrogel Screen Protector

The Hydrogel film is a honeycomb-structured TPU film, PVC film or PET film with super toughness. Plays a role in anti-falling, explosion-proof and a certain buffer against the collision of sharp materials. It is an innovative product.

1. Edge coverage: Can perfectly fitted to cell phone screen adge, no warped edges and white edges for hydrogel screen protector Flexibility and Malleability
2. Thin thickness: ultra-thin 0.14mm. If you don't observe carefully after pasting, you can hardly feel the existence of the film, and you will feel it is like a bare mobile phone.
The industry also called "invisible explosion-proof film"
3. Self-repairing Scratches: Remove small scratches or blemishes within 24 hours for Hydrogel film super ductility and retractability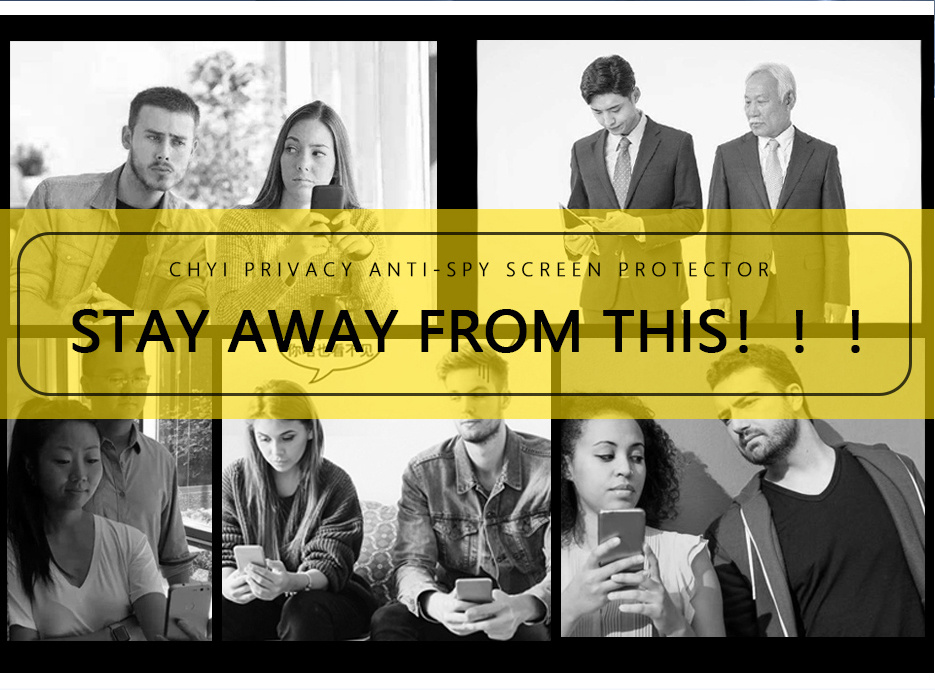 How good is hydrogel screen protector?
Curved screens and 2.5D screens are becoming more and more popular in the market, and mobile phone protective films need to have better ductility and flexibility. Thanks to its soft bending properties, the hydrogel film can be easily fitted to curved screen and 2.5D screens mobile phones. At the same time, because of the ultra-thin property of 0.1mm, it can almost reach the feel of a bare metal, which is loved by mobile phone users and mobile phone film manufacturers.
Because of the hardness and thickness of the tempered glass film, it is difficult to fit the curved screen mobile phone. Thanks to its soft bending properties, the hydrogel film can be easily fitted to curved screen mobile phones without warping and white edges. It has won the love of mobile phone users and the attention of mobile phone film manufacturers.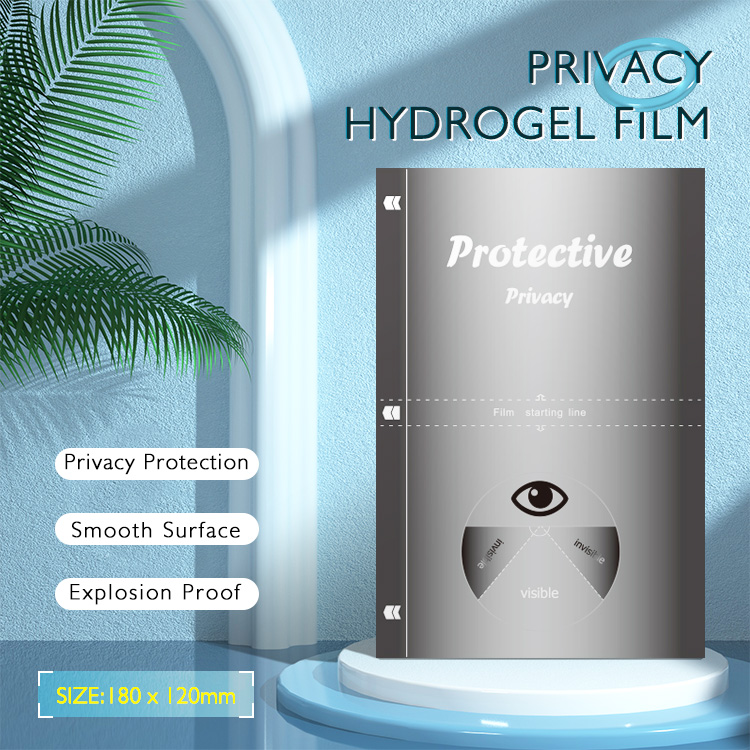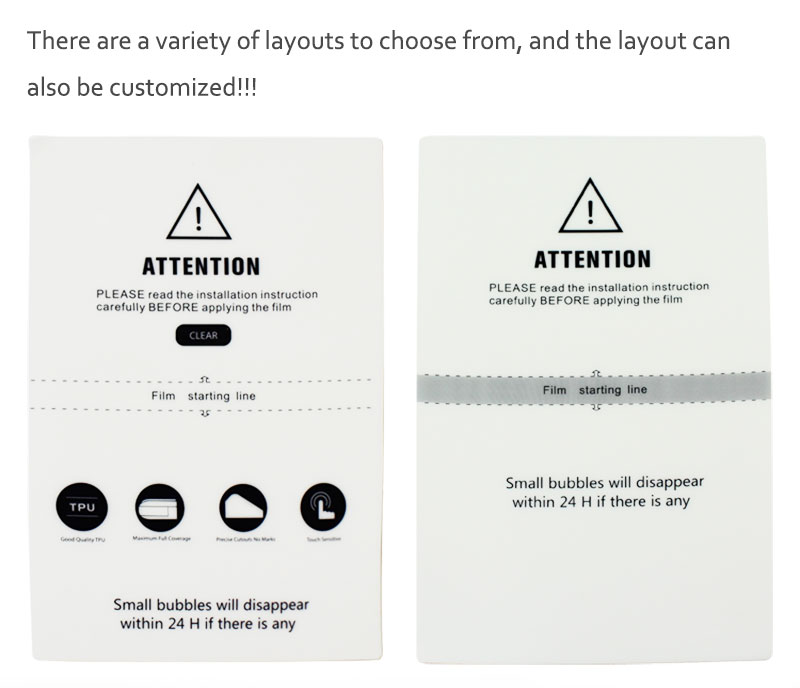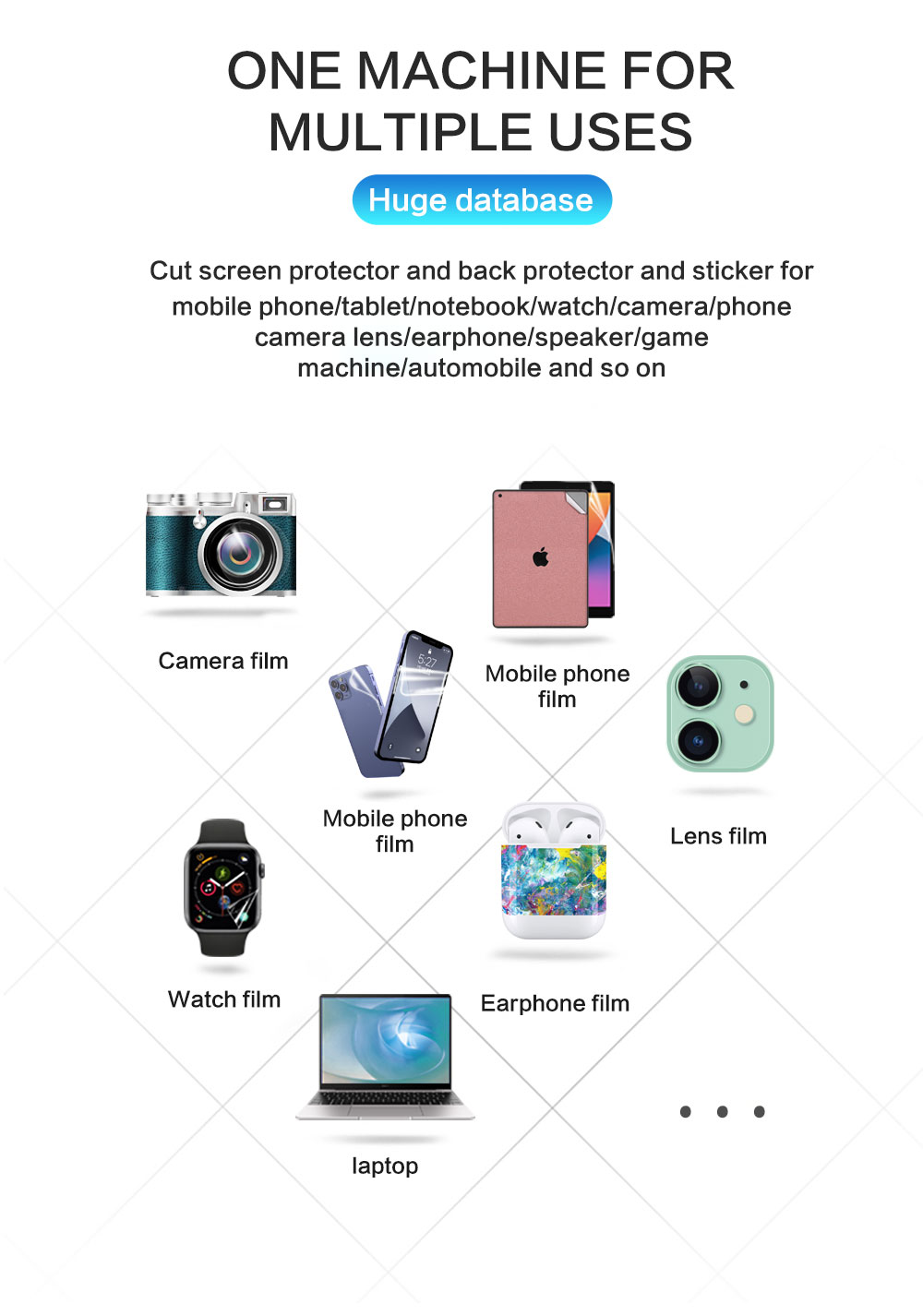 What is the TPU hydrogel film?

The TPU hydrogel film is mainly made of super toughness TPU material with honeycomb structure, there are other materials such as PVC, PET, TPH. Compared with the traditional tempered glass film, the hydraulic film is softer, has super stretch and retractability, and is more friendly to the curved screen mobile phones on the market.
Hydrogel film is also very thin, the thinness is only 0.15mm thick, the light transmittance is more than 95%. Ultra-thin and invisible, truely display the original appearance of the cellphone!

High-tech waterproof technology added to dissolve any smudges, fingerprints or minor scratches. It can also automatically repair small scratches within 24 hours and repair air bubbles formed during the pasting process.